About Jacobs Golf Cars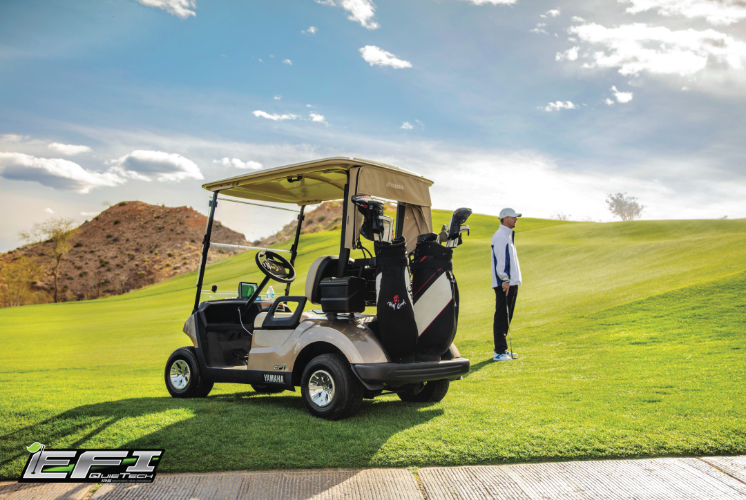 Jacobs Golf Cars is the authorized dealer for Yamaha Golf Carts in Great Bend Kansas and its surrounding areas. We specialize in the sale of both new and used golf carts including utility vehicles as well as yearly maintenance, complete repair, parts and rentals.
The company was founded in 1989 by Gary Jacobs as an initiative to serve the community of Great Bend's golfing culture. Since then Jacobs Golf Cars has employed a united team of mechanics, electricians and marketing professionals who provide great customer service to the local community. Today our customers can order custom built carts and enjoy test riding a new or pre owned golf car.
Owning a golf car can be both fun and rewarding. The versatility of golf carts today span across many areas including weddings, campgrounds, gardening, parties, golfing and off trail riding. Getting to know our customers is important to us, and helps us decide which golf cart will work best for them. We enjoy being a company that provides vehicles for both relaxing and exhilarating experiences.
SCHEDULE SERVICE
DEEP CYCLE BATTERIES
US Batteries saves you time and money by using Diamond Plate Technology and XC2 formulation.
VIEW DEEP CYCLE BATTERIES
Service Areas
With over 24 years of experience, our new and used golf cart territory includes: Great Bend, Hoisington, Russell, Hays, Larned, Kinsley, Lyons, Sterling, Hutchinson, McPherson and Ellsworth Kansas..